Australian Chrysler Valiant, Charger, Pacer, Ute (etc.) Photos
Australian Valiant, Charger, Pacer, and Ute images are arranged by year. Some photos and drawings are on other Chrysler/Plymouth Valiant and A-Body pages; photos on these pages are not found anywhere else on this Web site.
Though we cropped and optimized the images, this page is still a sizable download if you have a modem. We hope you will understand and give it time.
New: We have a separate page devoted solely to the Valiant VIP.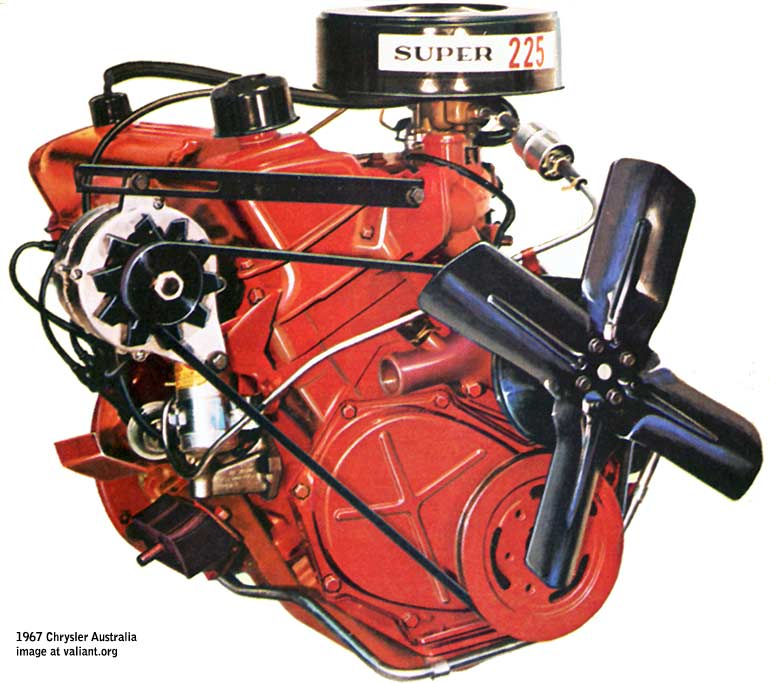 Valiant Pacer
1970 Chrysler Valiant Pacer

245 Hemi 6 with Carter 400 4 Barrel carb.
211bhp @4800 rpm.
0-100 kph 8 seconds
185 kph top speed
Standing 400m 15.9 seconds

This was Chrysler Australia's most powerful Hemi 6 engine until the arrival of the amazing treble Weber 65 Hemis in 1971. The Pacer was a hot version of the VG Chrysler Valiant 4 door sedan, almost an Australian version of the Plymouth Road Runner. (Text and photo: Gary Bridger)
Valiant AP5
Under the hood of David and Joanne Marshall's 1964 AP5 Valiant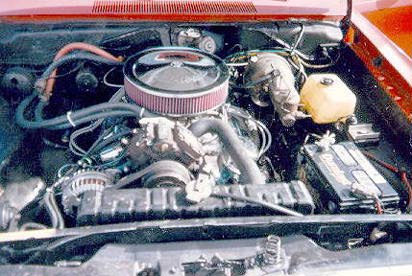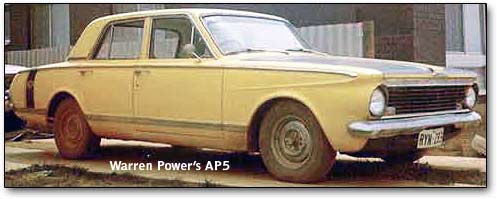 Chargers
The following photos were provided by Gary Bridger. The car belongs to Trevor Hedge, who lives in Western Australia. It is identical to the E49 Gary has just restored in New Zealand. Now you can see what the insides look like!
Early Valiants: S series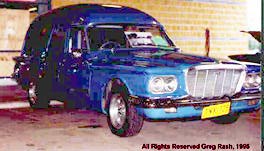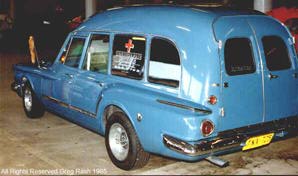 1962-63 work van (S type), formerly used as an ambulance, currently owned by a plumber in New South Wales. Photo by Greg Rash, taken with permission of the van's owner.
V Series
Warren Power sent these photos:
VE VIP Sedan
We also have a separate page devoted solely to the Valiant VIP. Click here to visit
VH

VJ Wagon

Kim sent this 1969 VF Coupe with a 245 Hemi:
The one-off you may have seen: Television Van (by Chris Keating)
A single Valiant VH panel van was built by Chrysler in 1971 for Crawfords Productions, whose police drama series, Division 4, was set at a suburban police station. Suburban stations in Victoria used modified panel vans, or "divisional vans," as patrol vehicles; they replaced the tailgates with a door, and fitted bars to the windows in the van section for criminal transport. Registered LDH-018, the custom van was also used in episodes of "Homicide," "Matlock Police," and "Bluey," by which time (1976) the front sheet-metal had been upgraded to VJ. The van was also used extensively in the first year of "Cop Shop" (1977), and was last seen in the background in an episode of "Special Squad" (1994).

CM (courtesy Bryan Thalbourne)
The CL was the penultimate Oz Valiant and the first short wheelbase model to be a C"something", previously they were V"somethings" (CH, CJs and CKs were the lwb sedan and coupes, latter CH only apparently). This change to the series first letter identifies the widening of the reuse of "Chrysler" as the marque name; previously "Valiant" was the name most emphasised. Other cars in the range were also affected, Mitsubishi supplied compact "Valiant Galant" and even smaller "Lancer" (both Dodge Colts in the US, the former until 1976, the latter one after) became Chryslers, sans the Valiant name any more at all. Meanwhile the midsize Chrysler Centura (basically the European Chrysler 180, but optionally with the Valiant six cylinder engines - KB series debuted May 1975) never wore a Valiant badge at all.
Valiant Search
Cars
Sections
Regions
Technical
Performance