Big B Gill's 1966 Plymouth Valiant
My story is not long, but it is definitely unique. First let me tell you that I own a 1966 Plymouth Valiant and I absolutely love it. This Valiant is different than all the others, though. See, this Valiant belonged to my Grandmother who is currently 83 years old and no longer drives.

She and my Grandfather purchased the car new in 1966. They had originally purchased a different Valiant, but when they came home, a friend recognized that the car was indeed not new, but used. My Grandfather called the dealer with the problem, the salesman was fired on the spot, and my grandparents were told to come down the next day to pick up a brand new one.
The dealer had one shipped in overnight and that next day they went down to pick up a white, 2 door, hardtop Valiant with a red interior. It was brand new. My Grandmother now had transportation to and from work, which was not even 4 miles away.
When she retired, the car was no longer driven on a daily basis, but kept in the garage in case of emergencies. The car was, however, started at least twice a week to make sure that everything still worked and that if needed the car would run.
Well, 33 years later I have taken over ownership of the vehicle and it is strictly a show car. The first show it was in, it took 1st place over at least 60-70 other cars. Why? Because it is all original and has just over 10k miles on it! The only thing that was added were the Fingerhut seat covers right after it was purchased new, and the air conditioner which was installed by the dealer in 1967. As you can see by the pictures included, this car is in mint condition. No rust, no scratches, and it starts right up.
It has a slant 6, 225 hp and purrs like a kitten. Heads turn everywhere I go in it, and it is definitely a conversation piece at any show. I just thought I would add the pics of my car to the site, as it is a rare find and I want everyone to see it and see what kind of a car I own.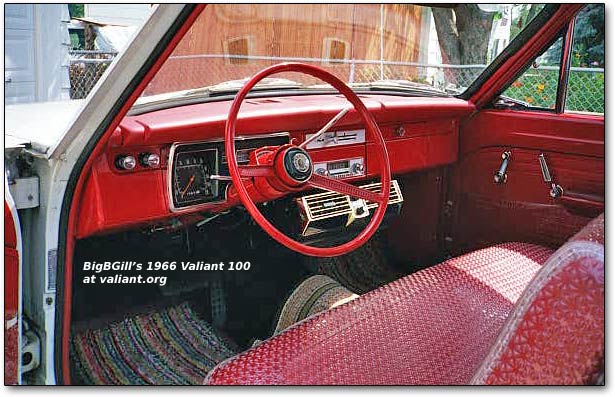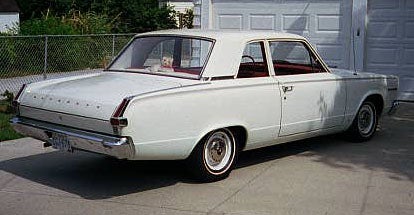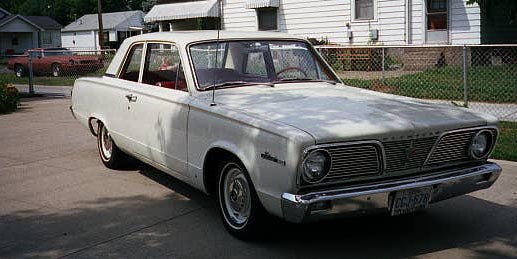 Valiant Search
Cars
Sections
Regions
Technical
Performance