The National Need for Speed Event: Chrysler Valiant Charger and Pacer in Australia
Just thought I'd share this with the list ... the National Need for Speed Weekend was just on at Wakefield (near Goulburn NSW) - first thing I saw there was a show'n' shine for Chargers and Pacers... about 10 immaculate E49 Chargers lined up in a row, and a host of other variants. One even had paper floor mats from the dealership. It looked like it was straight out of the showroom.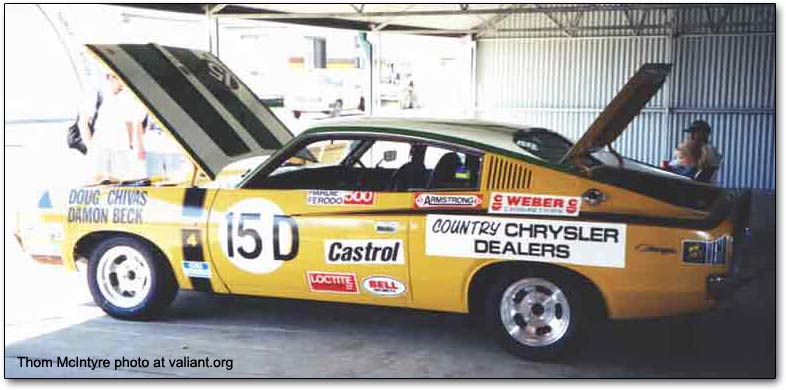 Especially attention grabbing was the car that Doug Chivas drove to 3rd place at Bathurst in 1972, complete with the right warpaint! (The car led the race but delays changing tyres in the pits held them up into 3rd). Imagine my reaction when, as I was standing next to it, the mechanic fired it up (man that sound stirs my blood) and drove it around the corner to set the tyre pressures.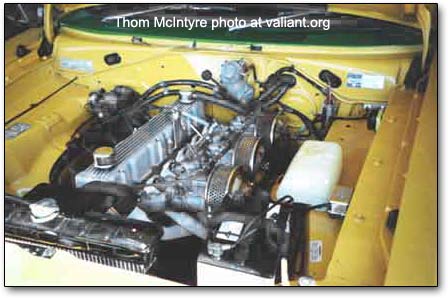 So then we went to watch the hillclimb, which was open to all makes. A whole raft of Aussie classics - Falcons, Monaros, Toranas etc and a swag of newer cars ran the course. It was great to see all these muscle cars run in a hillclimb, as they are often paid out by ignorant people as only being good in a straight line - there was plenty of serious proof to the contrary here!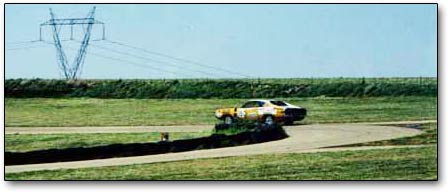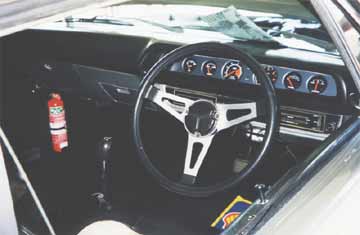 Best of all though were two E49s and an E38, including the Bathurst car! The driver didn't have the best run unfortunately, managing to spin the car on the tight track (as did quite a few others), but all the same it was bloody marvellous to see and hear this car in action! The other E49 had a much better run and seeing this car driven right on its (amazing) limits by a very skilled driver was another real treat - I didn't get the end results but this guy would have been right in the top end of the field. Again, the sound was rivetting! The E38 was also very skillfully driven and much quicker than I was expecting through the many tight hairpins, considering its close ratio 3spd with its high first gear. Other Mopars run were a worked CL Charger, as well as surprisingly, VC ute and an AP6 sedan, both sporting worked V8s and again, very skillfully driven and very quick.
There was also an injected 360 powered Charger with nitrous, which was a bold entry - it looked like it was set up as a drag car ... the stock steering box and the weight of the V8 slowed it up a lot thru the tight corners, but he didn't come to grief. Also noteworthy was also a 340 powered VJ sedan in the go-whoa. It was sporting X heads and runs low 12s... he seemed content to go with a massive, incredibly smoky burnout instead of a serious launch - talk about entertainment, hey, it put a smile on my dial!
All extremely impressive!
Valiant Search
Cars
Sections
Regions
Technical
Performance